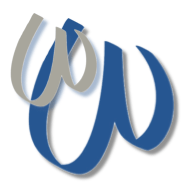 Hello!
Do you spend a lot of time on the Internet as I do? I often wind up "surfing the 'net" for all kinds of information – job-related, website creation, investment opportunities, and shopping – along with a bucket load of other things.
However, I am surprised at how many websites have poorly written copy – at very least, a ton of typos. Even some of those typos could be losing potential customers for those websites. I really felt that I could well improve the quality of website copy using my skills while creating a business opportunity for me. Why wordsmiths? We are hoping the business will grow!
I have been writing for many years in both commercial and academic positions. I have worked in print ad sales and management. I have also taught business writing and advanced composition at university. I have my own blog, writing articles on international living, extra income opportunities, healthy living, and a variety of subjects.
Occasionally, I work on a popular freelance website and am a "Top Rated" talent. I have done copywriting, content writing, proofreading, and editing for clients. Now, I am branching out with WebWordsmiths.
"Janis is a great writer with a fast turnaround time!"
"For this project, we needed English language guides reviewed for both grammar and accuracy of information. An editor with a strong background in English was needed and not everyone was up to par. We were lucky that Janis stepped up and delivered thoughtful, precise edits and feedback. I highly recommend her."
"Jan is an incredible proofreader and I would be lost without her. I've relied on her knowledge and attention to detail when writing multiple peer-reviewed articles. Her contributions played a big role in those articles being published. Not only does she identify and explain the issues with my writing, but she also provides solutions to resolve the issues. I will certainly seek her support with future writing projects."
Member of the American Copy Editors Society (ACES).
You can contact me at webwordsmiths@gmail.com.